By Randon Billings Noble December is a loaded month---loaded with meaning, tradition, preparation, celebration and, finally, the anticipation of the coming year.  It can be exhilarating, frantic, lonely, relaxing, nostalgic, hopeful---and sometimes all of those things in one day.  But the end of the year always brings talk about books.  Prizes are announced, the "best of" lists come out and people browse bookstore tables shopping for both themselves and others.
Here are my thoughts about what to read this season …
... if you want something in small bites, enjoy adventures but are NOT traveling by plane: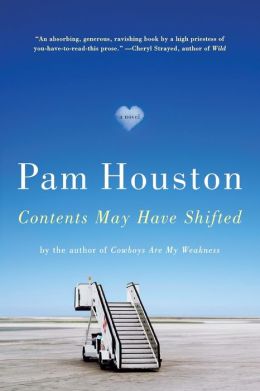 Contents May Have Shifted
by Pam Houston tells the story of Pam's efforts to balance family and travel, stability and risk.  Its 144 short vignettes describe her home-and-away adventures in Colorado, Tunisia, Wyoming, Tibet, New Jersey and beyond.  It takes a while to get comfortable with the peripatetic nature of this narrative (in the first few pages we jump from Great Exuma to California to Texas to Alaska) but I feel like that might be part of the point.  Sometimes a thread of story will pick up again a few sections later.  Sometimes it backtracks.  But I never had trouble following it and I always enjoyed seeing where it would lead next.
... if you love the sea and/or whaling but can't quite manage Moby-Dick right now: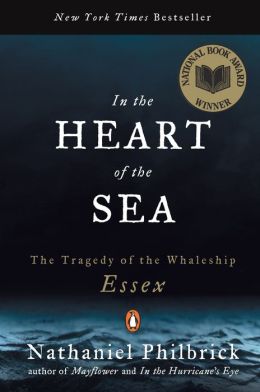 In the Heart of the Sea
by Nathaniel Philbrick tells the story of the whaleship Essex, which was the inspiration for Moby-Dick
.  The Essex left Nantucket in 1819, whaled its way to the center of the Pacific Ocean, and was rammed and sunk by one of the very sperm whales it was hunting.  For ninety days its crew tried to sail three lifeboats to the safety of the South American coast while enduring storms, disease, hunger, dehydration and worse.  In the Heart of the Sea continues where the fictitious Moby-Dick leaves off, and it pulls no punches as it describes the aftermath of a shipwreck and the desire to survive.
... if you want a fictitious story about wild animals and shipwrecks: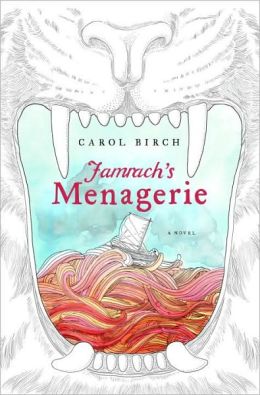 Jamrach's Menagerie
, by Carol Birch, starts with a bang---an encounter with a tiger.  Jaffy Brown, then eight years old, is running errands on the streets of London when he is swept up into the jaws of a tiger, an escaped resident of Jamrach's menagerie.  Jamrach is so impressed by Jaffy's daring (he reaches up to stroke the oncoming tiger's nose) and his survival (his only injuries are some scraped toes), he concludes that Jaffy has a way with animals and hires Jaffy to work for his exotic animal import/export business.  Years later Jaffy is sent on a quest to find and capture a rumored dragon---the ultimate animal for the menagerie.  As in Life of Pi
, there is a sea voyage, a boat with a dangerous animal aboard, a shipwreck and a catastrophic outcome.  But my belief in this story never faltered (as it did with Pi), my patience was never tested, and its ending was surprising in quite a different way.
... if you want to be challenged: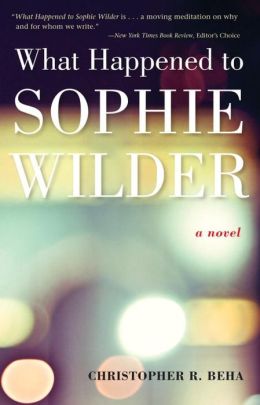 What Happened to Sophie Wilder
, by Christopher Beha, is a quiet yet demanding novel in which the main character, Charlie Blakeman, wonders what happened to his best friend and sometimes girlfriend, Sophie Wilder, after college and her sudden conversation to Catholicism and almost immediate marriage to a rather unlikely man.  What had bound Charlie and Sophie together in school---a love of writing---does not seem enough to rekindle their romance when Sophie shows up ten years later.  But the book is about much more than their relationship.  It's about faith and doubt and growth and despair and the way we craft the stories of our lives.  If you can, read this book with someone else; you'll want to mull the ending over with someone who's read it too.
... if you want to change your life: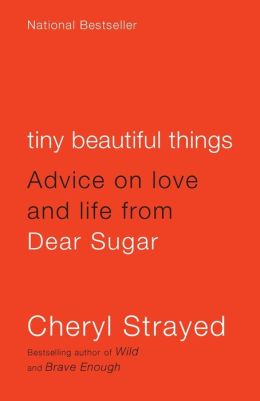 Tiny Beautiful Things: Advice on Love and Life from Dear Sugar is a collection of advice columns from the once-anonymous Sugar at the online magazine The Rumpus.  But Sugar recently revealed herself to be Cheryl Strayed, and anyone who has read her essays ("The Love of My Life," "Heroine"), or her bestselling memoir Wild
, knows that Strayed is a writer of honesty and empathy.   In her answers to questions about divorce, miscarriage, identity and infidelity, Strayed tells stories from her own life, which makes Tiny Beautiful Things a memoir as well as a collection of columns.  Even if you aren't looking for particular answers to specific questions, reading this collection will inspire you to live a richer, truer, more generous life, reassured, as she writes in her last letter, that even the "useless days will add up to something … The hours reading poetry and story collections and novels and dead people's diaries and wondering about sex and God and whether you should shave under your arms or not.  These things are your becoming."
... if you like historical fiction: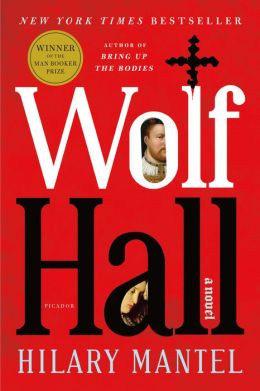 Hilary Mantel's award-winning Wolf Hall
tells the story of Thomas Cromwell, who rose from obscurity (he was a blacksmith's son, which his enemies at court never let him forget) to be Henry VIII's chief minister during the king's turbulent divorce from Catherine of Aragon, his subsequent marriage to Anne Boleyn, the execution of Thomas More and various misadventures after that.  Usually More is painted as the hero of these stories---a Catholic martyr to his conscience, which wouldn't allow him to name the King head of the Church or grant his right to divorce his wife.  But Mantel transforms Cromwell from the king's lackey into a full-fledged person: husband, father, guardian; admirer of women, fashion, food and learning; a man committed to his work, his faith, his king.  Wolf Hall tells the story of Henry VIII's first divorce from a whole new perspective … and then Mantel's Thomas Cromwell trilogy continues with Bring Up the Bodies
and the forthcoming The Mirror and the Light.  You will want to read until Cromwell's (rather bitter) end.
... if you want a smart, quick, engrossing read: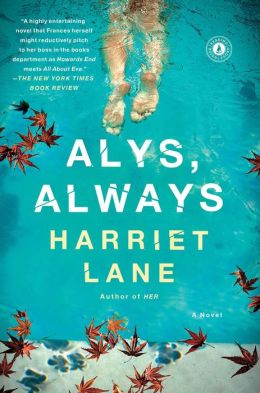 A little bit The Talented Mr. Ripley
, a little bit Howards End
, a little bit Swimming Pool
, and a whole lot of Harriet Lane's own making, Alys, Always
draws your attention from the first word and will not let go.  One winter night, Frances Thorpe stops to help a victim of a car crash.  The woman, Alys, dies on the scene, but once Frances meets her grieving family she begins to insinuate herself into their lives---to what end you're not sure, and maybe Frances isn't either.  But as she becomes more deeply involved with Alys's widower, the reader keeps turning pages to see if it's at all possible that this twisted story ends well.
... if you have the time/stamina/constitution to read a book in one sitting: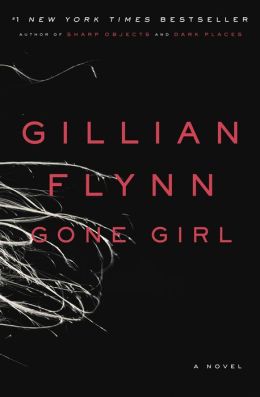 I do not want to give away even a hint of a spoiler about Gillian Flynn's Gone Girl
, but I will quote the line that hooked me, which occurs early on, on page 37.  In the first 30 pages Nick Dunne has woken on the morning of his fifth wedding anniversary at exactly 6:00.  He has braced himself to go downstairs to his wife.  Then there is a space break.  Then he narrates that he was very late getting to work.  What happened during that space break?  We're not sure.  Nick drives home to find his wife missing and a couch overturned and a coffee table smashed.  The police arrive and question him.  He answers their questions, sometimes shrugging, sometimes blurting and sometimes with a lurching stomach.  The last two sentences that end the chapter are: "That was my fifth lie to the police.  I was just getting started."  The lies stack up and the plot twists do too.  In a way I feel like this book was a dare to its writer: can you pull of this twist?  How about this one?  And THIS one?  I'm not sure how you'll react to the ending, but you'll be chasing Amy Elliot Dunne all the way through.
... if you are a romantic and/or an academic: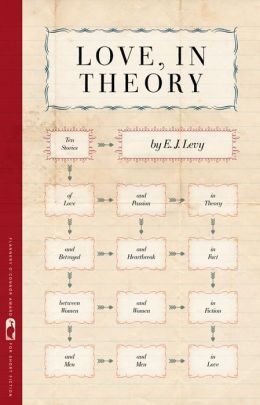 Love, in Theory
, by E.J. Levy, is a collection of ten stories that entwine love with its seeming-opposite: academic theories.  Sometimes the characters actively ponder these theories, sometimes they are living illustrations of them, but always the story is enriched and not burdened by its intellectual overlay.  My favorite of the ten was the last, "Theory of Dramatic Action," which is told in the provocative second person, so "you" are the star of the story.  You are film student who has recently left Colorado to attend film school in Ohio.  You are learning about theories of dramatic action and fear your life has no such arc.  But then you meet a handsome professor of ancient Greek.  And then an old friend comes to town.  And then your story might be moving into "Plot Twist (I)" or "False Resolution" or perhaps "Plot Twist (II)" after all …
... if you are a new mom and don't have time to read:
Stealing Time is a new literary magazine for parents started by Sarah Gilbert and Katie Proctor.  They describe it as "a quarterly print literary magazine about the heart of parenting … fiction, essay, poetry, book reviews, and other pieces that are sad, hopeful, ebullient, resigned, reverent, wry, surprising, gut-busting, or just plain strange."  The very first issue's very first essay---"Into it All" by editor Sarah Gilbert---evokes all of those adjectives.  Gilbert writes---lyrically and inspiringly---about ways to balance writing and motherhood, art and biology, your own written words on the page and the unexpected words that come out of your child's mouth.   Her writing and her magazine remind us to look up from the task at hand, the dishes in the sink, the search for the lost object, the Virginia Woolf novel at your bedside, and revel in the ambivalent and infinite role of being a parent.
... if you are or have a baby:
Big Board Books: Colors, ABC, Numbers
by Roger Priddy
If you are a baby you will want to sit with this book for many minutes at a time.  If you have a baby, your baby will want to sit with this book for many minutes at a time---which will leave you free to read some of the above!
Happy reading, all!