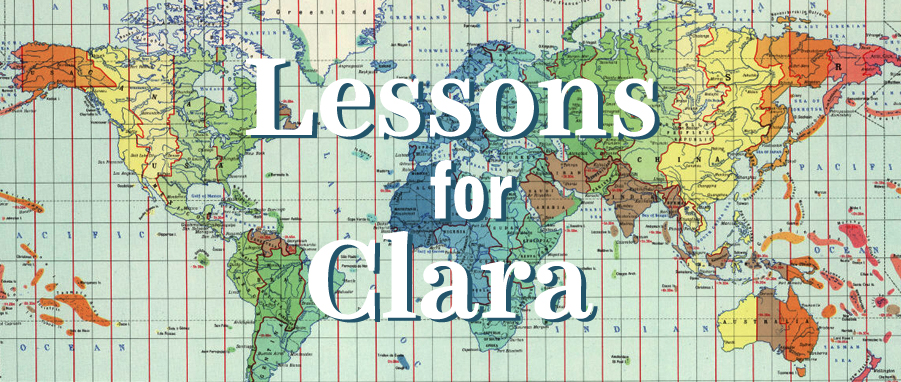 Dearest Clara, When we lived in Vienna, one of our favorite getaways was in the mountains, just across the border in Germany.  We spent so many weekends there---we took you for the first time when you were barely two months old, and we absolutely had to go back during our return trip this summer.  There is something about these mountains that keeps drawing us in, and I suspect we'll be going back for years to come, even though this wouldn't be the type of place to top most people's "places to go list."  All the better I say, it just leaves more of this gorgeous landscape undisturbed for those of us in the know to enjoy!
Berchtesgaden can be a tricky place.  It's so beautiful that you want to think it was laying here so peacefully forever, but the truth is that it had its role in a darker side of history.  And visiting there presents somewhat of a quandary about how to reconcile those two things.  For me, what I've learned over the years is that will always be your responsibility to know the history of the places you visit.  But be sure to separate the past from the future that any place is trying to build---by being aware of both, you'll be able to feel out what your assessment is of the present.
In addition, I've learned the following from this charming mountain town:
The view from the top is always worth it: There are no shortage of hills and mountains in this area, some that you have to walk, some you can cheat a little and ride a gondola  to the top.  I think so often we breeze through places like these and just take the time to see the town and move on, but the real treat is what you see from the top of the mountain, not the bottom, so make sure you always plan for a few of these jaunts when you come across elevation.
Tradition should always have a home: When places are small and not on the beaten path, we are quick to write them off as closed and narrow. But some people work very hard to preserve their traditions.  This time around we stumbled onto a parade of local villages, all with families in their local variations of national costumes . . . all handmade. there are very few places where such craft by hand can survive.  Know when to let people keep their traditions.
Beef should be expensive: This sounds funny right? But in the hotel that we always stay at, they often have "filet of local heifer" on the menu and the translation has always made us giggle a bit.  And it happens to be the most expensive item on the menu by far.  This is common in many alpine areas, even though the meat is local to the region.  But it takes a lot of time and resource to raise animals that are out on fresh pasture, with space and cleanliness and natural foods.  Of course there are faster and cheaper ways of raising animals, but ultimately, animals are living things and should be respected as such.  I guarantee you it doesn't taste the same when you take a shortcut.  You won't be able to take the long way as often though.
Change can come quickly: Much like near the sea, the weather in the mountains can change in what seems like an instant.  Many times we've started out in sunshine and watched black clouds roll in, erupting the mountains into flashes of lightning.  A little extra preparation and know-how will protect you in places where change is the constant.
Protect what's still clean: Near where we stay there is a beautiful lake which is one of the largest and deepest in the country, but is also the cleanest.  In fact, you can drink water right out of this huge body of water in any place on the lake.  That is a rare gift that this water has been taken care of so well over so many years.  When you find these pockets of clean air . . . water . . . land . . . it is your responsibility to help keep them that way---when you find pockets that have strayed, you still have to do your part.
All my love,
Mom