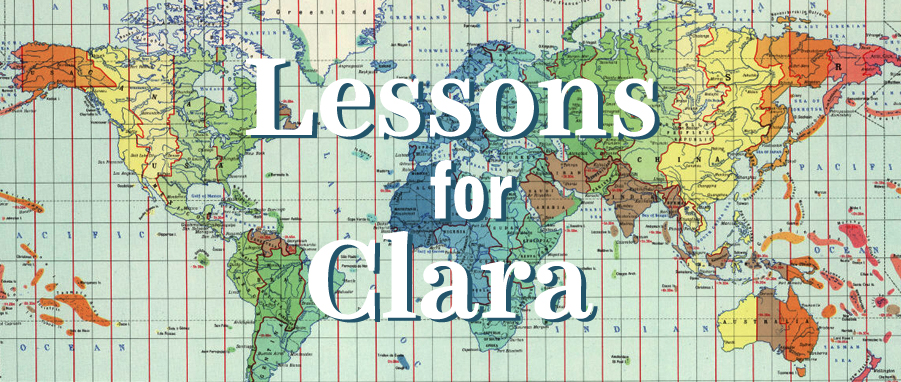 Dearest Clara,
You will raise a lot of eyebrows when you tell people where you're from.  Nineteen months old and you're already from  everywhere it seems---but I promise you the eyebrows will really pop off when you tell people that your mother grew up in North Dakota . . . Fargo to be precise.  Most people have never met anyone from North Dakota (although with all the news of oil, a lot more people seem to know about it now).  And you'll hear a lot of jokes about being in the prairie and the wilderness.  But for all that we've traveled and seen, I have to say that some of the people and landscapes nearest and dearest to my heart have been from this state.
Here what I learned in my years growing up there:
Wide open spaces are beautiful: And usually, they are beautiful because they are wide and open.  There is a reason people write songs about them.  The ability to see horizon to horizon is rare as we continue to pack ourselves into this world.  Sometimes, it can feel a bit lonely as you realize how small you are in comparison to the size of what is out there.  But most of the time I find them freeing and inspiring.  You might find yourself small, but you realize how big you can still be.
Water is unpredictable: You would think that I would learn this lesson at the ocean, but the first time I realized the power of water, and then realized it again and again, was living next to the Red River that ebbs and flows according to what the season brings.  Water brings many gifts, but its power can come quickly and take them all away just as fast.  Don't feel like you can outsmart water, ever.  You can be prepared though.
Sweet and salty go together: Long before the salted caramel trend, a little shop in Fargo called Widman's Candy, where so many close girlfriends worked in my high school years, caught on to the unique flavor that combining sweet and salty brings.  They hand-dipped their potato chips, made from North Dakota potatoes of course, in chocolate just so.  I always stop for a box when I'm home.  I always buy them with the intention of giving them as gifts, but somehow, they find their way onto my dessert plate instead.  Buy extra.
Be part of a community: Many don't realize it but North Dakota was once called out in a political science study for its civic engagement, which I learned about in university.  Once I thought about it, I realized it was true.  People belong to things here: bowling teams, churches, book clubs, the PTA, you name it.  And that means that they belong in general.  Be part of things, build things, and participate in your community.  After all, it will be what you make it.
It's nice to be polite: Sometimes people in Fargo can really kill you with kindness.  They call you by name, they wish you a nice day, they go out of their way to help you at the DMV, they track down that extra set of tickets to the show you wanted to see.  It might seem overwhelming at first, almost as if it's not genuine.  But it is---that need to be polite comes from the right place. When you are tempted to take the quicker road, take a minute to do the more polite thing.  You'll make someone's day, and you'll feel better yourself.  Double-win.
We just returned from our first trip to North Dakota with you, full of sunshine and wheat fields, but this December we'll be back for the holidays.  Winter here brings a whole new set of lessons---the first one being to bundle up! I suppose we should already start looking for a coat for you!
All my love,
Mom