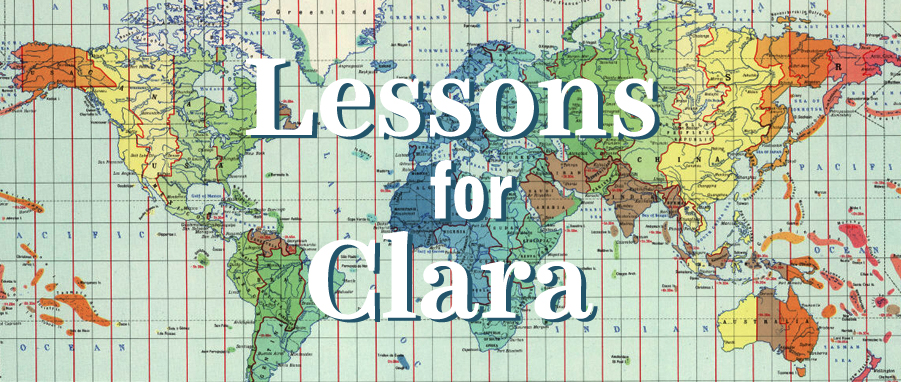 Dearest Clara,
Fall always seems to be bring a burst of travel for me, less for fun and more for work.  After a few of these, you nail things down to a science: how to pack as lightly as possible, how to do work away from home while still having work obligations at home, and recently, how to get home as quickly as possible.  I've been lucky, some of my work destinations have been very exciting.  But half the time, one wouldn't know it since the commute between hotel room and office is the same worldwide.  When you travel for work your time and your schedule are not your own, and it's easy to let the entire trip pass you by without noticing much except your own tiredness.
Still, I do love being on the move.  And I love seeing how others work in their own environment, how clients manage their own business on their own turf, and even with the work, you can still squeeze in a little fun.  Here's what does it for me:
Indulge in a (harmless) guilty pleasure on the trip: Time spent traveling for work can be lonely sometimes, since the more you do it, the more you would rather be at home.  But I look forward to my pockets of travels since I use that time to do silly things that I enjoy that I otherwise try not to devote too much time to.  For me, I use the flight time and long delays at the airport to catch up on magazines---even ones that don't really apply to me, like wedding magazines that I still enjoy just for their visual, beautiful nature.  I also catch up on the sappy romantic comedies that I know others don't want to see on long flights. Little things like that make the journey go by quicker.
Pick a hotel and airline and stick to it: There's so much pressure when traveling for work to go with whatever is cheapest, but you can often work within those constraints and build loyalty to a brand that you still enjoy.  Being a repeat customer usually guarantees better service on your next go-around, and it also means rewards when you return to them on your own time as well.
Get a full nights rest:  A big bed of fresh sheets all to yourself in a quiet room? Take advantage and finally take those full eight hours of sleep that you promised yourself!  And while we're at it, take a bath in that huge bath tub, enjoy fresh towels, make use of that morning paper.  Look for the little things that you don't have at home.
Get in the spirit: You might not be doing much other than working in a destination but you can get in the spirit by bringing along a novel that takes place in the same city, or by reading the travel section articles from your favorite newspaper, or even bringing music from your destination.  Taking in little tidbits helps you to absorb the location a bit by osmosis---that way, when you're driving around and running to and fro, you recognize little things even though you're not a tourist there.
Stay an extra night if you can: Before you came along, I would often stay a weekend after a business trip to get to know the city.  Now that you're here, I don't do that much since I can't wait to get back to you, but I at least try to fit in an extra afternoon or take the later flight every once in a while.
Get out and about: I know this one can be hard.  After all, when you go somewhere for work there's usually little time for anything else, and when there is, you're usually tired.  But make an effort to get out, even if for a little bit.  I try to schedule a dinner with friends, or take a walk, even grab an exhibit if time allows.  When you don't know what to do, just walk down to the hotel concierge or front desk and say, "I have X amount of time, what should I see?".  They want you to have a good time in their city and generally people are up front and make great recommendations.  I had a great business trip to South Africa once, but didn't see much outside of the offices I was going to.  Due to the security at the time, walking alone in the evenings wasn't advised, but when I asked the hotel, the organized a driver to take me for a few hours and really see some of the different neighborhoods and parts of the city.  I ended up seeing a fantastic amount of things that I wouldn't have otherwise known about.
Take a cab instead of the train: Taking a cab to your work destinations is a great way to get some perspective of how the city is laid out.  Look at architecture, look at infrastructure.  I always joke that I do my window shopping in New York and London from the window of the cab.  It won't always make sense to, but take cabs when you can, and don't be shy about asking the driver about the things you see.  You just might learn something.
All my love,
Mom