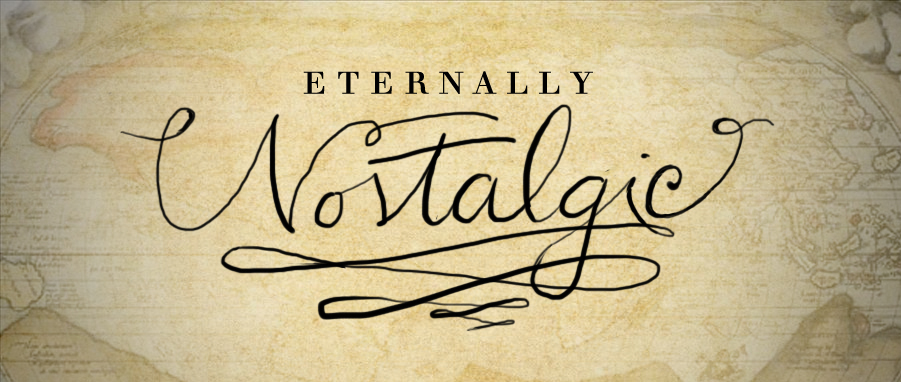 Every so often an article catalogues untranslatable words from around the world. For example, as this Matador Network piece tells me, mamihlapinatapei means "the wordless, yet meaningful look shared by two people who desire to initiate something but are both reluctant to start" in Yagan, an indigenous language of the Tierra del Fuego. According to the same article, the word 'tartle' in Scottish refers to "the act of hesitating when introducing someone because you have forgotten their name." And then there is my personal favorite: saudade. Not quite nostalgia, not quite longing or yearning, not a blend of both. There is more to saudade---and perhaps its magical grip lies in that untranslatable space the other words do not quite capture. I grew up in a word-loving family, with Greek as my mother tongue. Tallying up the score of Scrabble games with my father exposed me to double-digit addition and to the perennial "is that a word?" any game of Scrabble inspires. Studying for the SATs as part of the process of admission to an English-speaking university in the United States exposed me to a whole other family of potential Scrabble words. While I excelled at the questions that required knowledge of words with a Greek root, I struggled with the ones that required test-takers to pair an animal and their young. What do you call a young lamb in English? What do you call many doves flying together? The kind of knowledge that one acquires in her childhood when English is her native tongue was foreign to me. And so at the age of 16, I scribbled on flashcards: "An ewe is a baby lamb." "A calf is a baby cow." "A constitution is a group of doves, a pride is a group of lions, a pack is a group of wolves."
The realization of my own English fluency sank in when I began to dream in English, when the English words started seeping into my subconscious, displacing the Greek ones. When I started learning Spanish, or German, or even fledgling Arabic and Hebrew, I noticed that there came a moment when the precious few words I had mustered would find their way into my dreams---or, indeed, my nightmares, as that one night in Bogotá when I dreamed that I could no longer speak a word of Spanish in front of a room of 750 ex-combatants would attest to. I still maintain my connection to my mother tongue and actively try to cultivate it, even when there are few people with whom I can speak Greek in my daily life at present. I read the Greek news, and I return to my favorite book of Greek poetry by Odysseas Elytis when I am homesick for Greece or hunting for inspiration. And still---I can feel the words slipping away as soon as the language of my dreams shifts away from Greek.
It is not just the words that slip; it is also the fundamental functionalities. For a long time, I spoke 'professional Spanish.' You could ask me to lead a conflict management training and I would produce polysyllables comfortably. Put me in a bar surrounded by Spanish speakers and I would be effectively mute. The casual rhythms of a language often lag for me. I long for familiarity with those words that break the stiffness. When I aspire to fluency in another language, I hope for those words of wit and smiles, the teasing words or casual words you only learn by living somewhere and listening closely for motifs and idioms. The more of those I accumulate in a language other than my mother tongue, be it in English or in Spanish or otherwise, the more the informal Greek slips away from me. Put me in a bar in the Greece of 2013 and I would struggle with not having the ease of conversing naturally like a young person who knows she can find the word that best describes what she wants to express---the perfect word for saudade or mamihlapinatapei.
When I first arrived in the United States as a college student, I felt the impact of words in Greek. "I'm sorry" was a concept I understood by relating it to its Greek iteration: συγνώμη. "I love you" was Σ' αγαπώ. It was as though I experienced the full weight of those words only if I uttered them in my mother tongue. "I love you" did not feel intimidating in the way that saying 'Σ' αγαπώ' for the first time did---because I associated the nerves of young, unuttered love with Σ' αγαπώ and not with "I love you." Saying 'I love you' in English initially felt like performing in that way that speaking a second language often does, thus robbing the words of their full power which only existed in Greek in my mind at the time. After living in Guatemala and Colombia, I became conscious of the many linguistic iterations of "I love you", of the difference between Te deseo and Te quiero and Te amo. Despite the beauty and benefits of multi-lingualism, I never quite want the impact of αγάπη to fade---I never want the Greek iteration of words to feel more foreign or distant to me than the English word 'love.'
Every time I arrive at a new country for my job, there are words I am immediately curious to learn how to say. Empathy is one such concept, as are the words that express gratitude or respect or compassion. English is the default language in which I think now; every new word learned in a foreign language gets translated in my head to English before it's fully comprehended. And much as I celebrate fluency and linguistic curiosity, a little part of me grieves for the Greek words that quietly slip away.
*If you have a moment, look up my favorite untranslatable Greek word: filotimo -- φιλότιμο, as telling of my mother tongue as it is of my people.