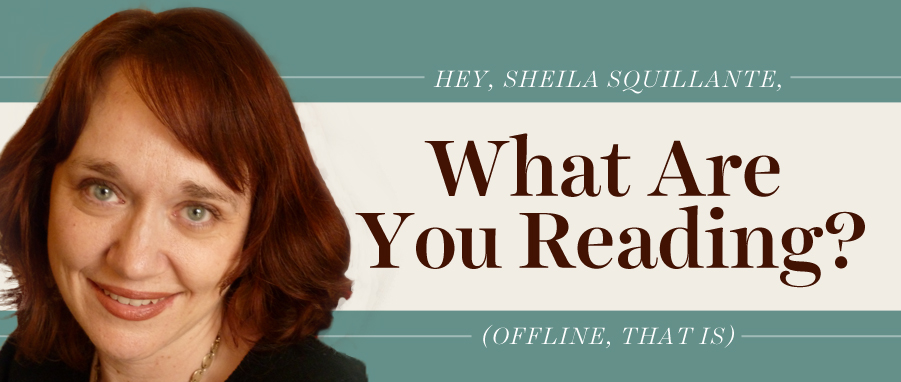 Sheila Squillante is a poet and essayist living in central Pennsylvania. She is the author of four chapbooks of poetry, A Woman Traces the Shoreline (Dancing Girl Press, 2011), Women Who Pawn Their Jewelry (Finishing Line Press, 2012), Another Beginning (Kattywompus Press, forthcoming, 2013), and In This Dream of My Father (Seven Kitchens Press, forthcoming, 2013). Her work has appeared widely in print and online journals like Brevity, The Rumpus, No Tell Motel, quarrtsiluni, MiPoesias, Phoebe, Cream City Review, TYPO, Quarterly West, Literary Mama, Glamour Magazine and elsewhere. She teaches writing at Penn State. I decided to ask my fabulous gal pals—astute readers and writers, all—from my MFA days at Penn State what they've been reading this summer. Even just seeing all of our names so close to each other here in print makes me wistful for days of gin & tonics together after workshop. (But not for workshop. Shudder. That you can keep.)
Jenn McKee is a Michigan-based entertainment/staff writer for AnnArbor.com and blogs about parenting at www.AnAdequateMom.com.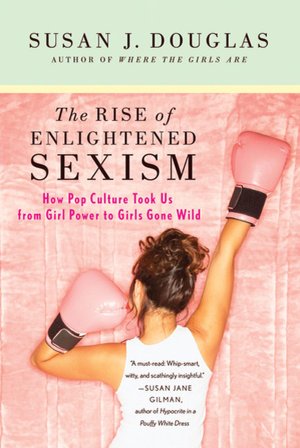 The Rise of Enlightened Sexism: How Pop Culture Took Us from Girl Power to Girls Gone Wild by Susan J. Douglas I'm currently reading Susan J. Douglas' The Rise of Enlightened Sexism: How Pop Culture Took Us from Girl Power to Girls Gone Wild, and it's funny and infuriating and thought-provoking all at once. Since my four year old daughter is in the midst of a full-on princess phase, I'm reading the book with an eye toward the discussions we'll have as she grows older and absorbs even more coded media messages about women and femininity; but it's strange how what you're reading often jives perfectly with events happening around you in real time. The book's starting point, the Spice Girls and their take on "girl power," are suddenly hot again, thanks to their reunion performance at the Olympics; and I'd just finished the chapter that's focused on the (d)evolution of women's magazines through the years when I learned that Helen Gurley Brown died. Good, perspective-sharpening stuff.
Camille-Yvette Welsch teaches at the Pennsylvania State University and her work has appeared in Indiana Review, Mid-American Review, and The Writer's Chronicle among other venues.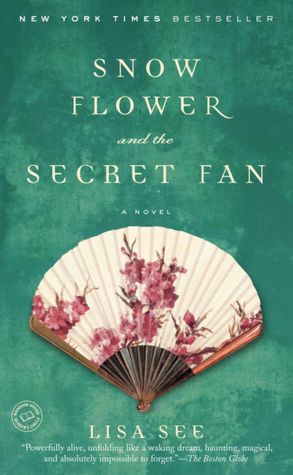 Snow Flower and the Secret Fan by Lisa See When the last living speaker of nu shu, a centuries old language spoken exclusively by women died, I was fascinated: so was Lisa See. See's novel, Snow Flower and the Secret Fan, chronicles the intense, marriage- like friendship sometimes contracted between two Chinese women called laotong, who spoke the language.  As the brutality of their lives unfolds—foot binding, marriage contracts, opium addiction, domestic abuse, death—nu shu gives the women a chance to both lament and celebrate each other and their friendship.  The novel offers an intimate, if depressing look at a language and a kind of relationship that gave voice to women who were traditionally both silenced and hobbled.
Danielle Magnuson (@DnlMag) is a writer and editor living in Hopkins, Minnesota.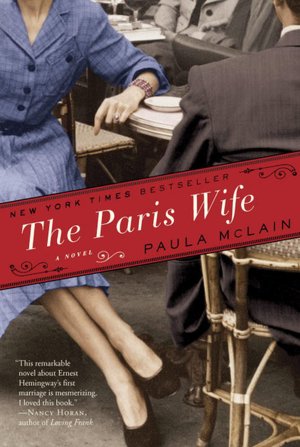 The Paris Wife by Paula McLain I reread Hemingway's The Sun Also Rises as a preface to Paula McLain's 2011 historical fiction novel The Paris Wife, written from the point-of-view of Hadley, his first wife. Hemingway's writing is just as terrific as I remember from 15 years ago, but his characters drove me nuts. What a bunch of drama queens. The Paris Wife, as a modern-day accompaniment, is heart wrenching, with Hadley as the virginal, good woman and Ernest as the troubled young man drawn to her purity. I read The Paris Wife mostly in the bathtub in the final month of my own pregnancy. It was pretty heavy to read about the birth of their first child as I sat in anticipation of the same event in my life. The shifts in their individual indentities, the shift in their relationship, the way it all fell apart—by the end I was wiped out, emotionally.
Cindy Clem lives and (sometimes) writes in central Pennsylvania.
The Collected Stories of Lydia Davis by Lydia Davis I've been dabbling in The Collected Stories of Lydia Davis since 2010 and have yet to finish it, not because I don't like it but because it's a Brain, and I approach it with reverence. Davis's stories are spare, strange, cerebral.  They leave me delightfully at a loss and yet replete. The meticulous tracing of self-consciousness, the absence of emotional manipulation—this book is like Zen, but funnier. This title: "Meat, My Husband." This passage:  "Driving in the rain, I see a crumpled brown thing ahead in the middle of the road. I think it is an animal. I feel sadness for it […]. When I come closer, I find that it is not an animal but a paper bag. Then there is a moment when my sadness from before is still there along with the paper bag, so that I appear to feel sadness for the paper bag."
Sheila Squillante writes poems and essays and teaches at Penn State. Follow along at www.sheilasquillante.com.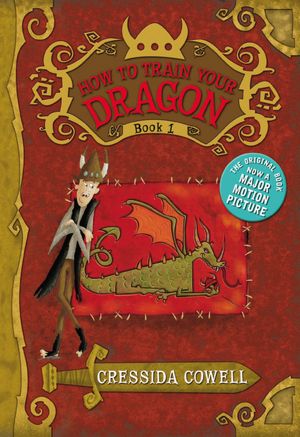 How to Train Your Dragon (series) by Cressida Cowell This summer, I am in love with Cressida Cowell's How to Train Your Dragon books. I've been reading them with my son and they are just excellent. The ten books follow the unlikely hero, Hiccup Horrendous Haddock III, the thirteen-year-old someday- heir of the Hairy Hooligan Tribe of Vikings, and his tiny, petulant, but sometimes selfless dragon, Toothless. The prose is smart and lush and equally adept at delivering wry, winking humor that will appeal to parents and gross-out, bodily-function humor that will make kids howl.  But for me, the smartest thing about these books, is that Cowell has wisely chosen to frame them as the memoirs of Hiccup as an old man, looking back on a glorious, well-lived, warrior's life. What this means is that every time the clever but bungling, underdog protagonist ends up hanging by a thread in the maw of a Seadragonus Maximus, anxious seven-year-old readers who are hanging there with him can stop, breathe, and remind themselves that we know Hiccup will prevail because we know he lives to tell the tale! We can spend less time worrying about mortality and more time focusing on how interesting (if disgusting) it is to be so very close to a dragon's GI track.