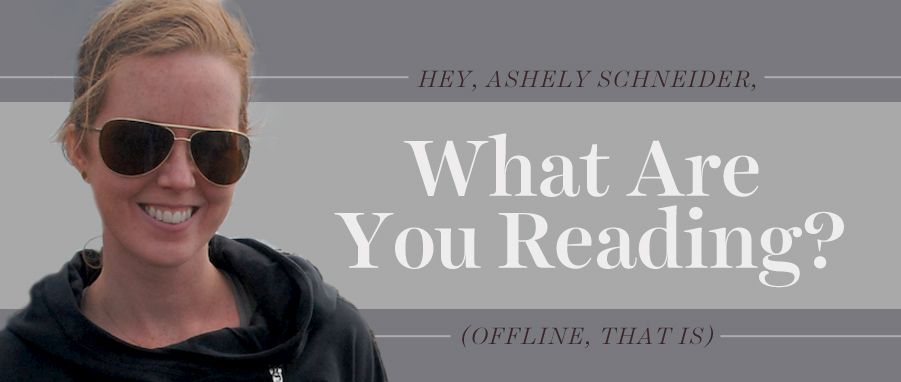 Ashely Schneider has slowly but surely made her way from one coast to another. Born and raised in Richmond, Virginia, she left her hometown to attend college at Furman University in Greenville, South Carolina.  A month after graduation and with her sights set on new territory, she ventured off to the wild west settling in Jackson, Wyoming, where she lived for 4 years. Currently, she and her husband live in Portland, Oregon. Ashely prefers bikes to cars, hiking trails to shopping malls, and she likes to document it all from behind the lens of a camera. 
Jim Minick, The Blueberry Years
Ever wonder what life on a farm is like? I daydream about it all the time!  After reading Jim Minick's The Blueberry Years, that dream doesn't seem so impossible. I was drawn to this book for two main reasons. First and foremost, it's a memoir about organic blueberry farming, which for me doesn't get any more idyllic. His pursuit of a simpler life is one I related to within the first few pages. Second, the book is set in Virginia, the place where I was born and raised. I couldn't resist reading about life in the mountains of Southwest Virginia. Minick, both farmer and poet, writes about food, family, and the choices we make as consumers. He chronicles not only the joys but the frustrations of running one of the mid-Atlantic's first organic, pick-your-own blueberry farms. While everyday brings him face to face with challenges such as weather and pests, Minick finds his work gratifying, and he focuses on the soulful and physical rewards it yields.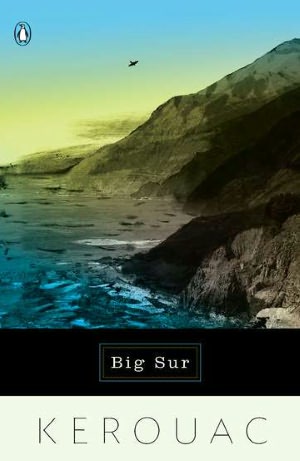 Jack Kerouac, Big Sur
I picked up Jack Kerouac's Big Sur a few days before traveling to Big Sur, California. A little cliché, I'll admit. I was familiar with Kerouac's work and writing style, so I felt prepared for another alcohol-induced stream of consciousness narrative. That's exactly what I got. Kerouac recounts his three trips to Lawrence Ferlinghetti's remote cabin in Bixby Canyon, just south of San Francisco. There he seeks solitude after gaining fame from his novel, On the Road. But the wilderness takes its toll on Kerouac as he travels that road inside his head, and his mind and body begin to deteriorate. He struggles to identify with both his natural retreat and the city life he wants to escape. While there are lucid moments in between these struggles – during which he documents sights, smells, and sounds and their effect on his soul – Big Sur is the story of Kerouac's emotional breakdown at the moment of his rising popularity.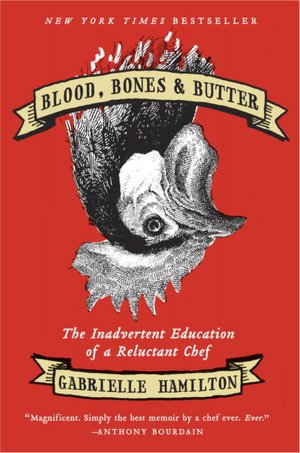 Gabrielle Hamilton, Blood Bones & Butter
As a self proclaimed foodie and amateur cook, I had Blood, Bones & Butter on my menu of must-reads for a year. Gabrielle Hamilton's memoir is a modern day success story.  Hamilton's journey was an unconventional one filled with divorce, drugs, and theft. But after a tumultuous twenty years of what seemed to be personal and professional confusion, she returns to what she always knows to be right – cooking. Seeking some direction, she gets a taste of the restaurant industry by working its range of gritty jobs from waitress to caterer to line cook. Eventually she musters up enough strength and confidence to open her own kitchen. Her restaurant, Prune, proves to be difficult at times, but Hamilton recognizes that she's exactly where she's meant to be.
 Joan Didion, Blue Nights
Joan Didion's most recent novel, Blue Nights, is a heartbreaking account of the unnatural order of things. Her daughter's untimely death forces Didion to reflect on her role as a parent. She weaves together stories and memories of her only child, Quintana Roo, who died from medical complications at age thirty-nine. Reflecting on her daughter's life, Didion struggles with decisions made as a mother, and she finds herself constantly dwelling on those things she might have done to make their time together more rich. At the same time, Didion worries about her own age. Blue nights – the long evening light in the sky that leads up to the summer solstice – serves for Didion as both a symbol for life and a warning that seasons are changing.