Lauren Kodiak is a Connecticut native living in Portland, Oregon with her boyfriend and her slightly overweight cat. She has a master's in Educational Policy, Foundations and Administration, but still doesn't know what she wants to be when she grows up. She loves to spend hours in the kitchen, practice yoga and eat ice cream for dinner. My boyfriend, Drew, is an MFA in creative writing candidate, so every inch of our tiny studio apartment is occupied with books of all kinds. I rarely have to make a trip to the bookstore or library when I'm looking for a new read, as I have a seemingly endless supply at my fingertips. Since reading is such an integral part of our relationship and life together, I thought I'd extend the invitation to him to share a favorite book with you all. Perhaps in light of the tragedies our nation currently grieves, our picks lean toward the darker side, full of raw emotion. But in these stories, as in life, there is always humor and light to be found if you choose to look for it.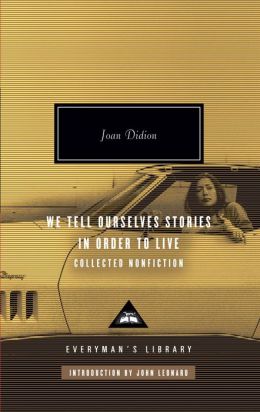 Lauren: We Tell Ourselves Stories in Order to Live by Joan Didion Comprised of seven books of nonfiction, dating back to 1968, this is certainly a hefty undertaking. But what I love most about it is that I've been slipping back and forth between books here and there, in no particular order. My first foray into Didion was just this past year, when I read The Year of Magical Thinking. I found myself captivated by her precise observations and minimalistic prose. I kept rereading sentences, trying to decipher what it was exactly about each one that elicited so much emotion. After reading from We Tell Ourselves Stories in Order to Live—specifically The White Album—I see now that it's not the how, but the what. Sure, her sentences are sparse, but what they contain are stories of a nervous breakdown, of her multiple sclerosis diagnosis, and of the paranoia and anxiety she experienced while living in California during the unsettling time period of the 1960s-70s. She shares everything, spares us none of the unsavory truths. As I read more of Didion, I'm beginning to understand that writing about deeply personal issues is not synonymous with depressing others. Actually, these dark anecdotes inspire and reassure, universalizing anxieties and fears we all have felt at some point in our lives.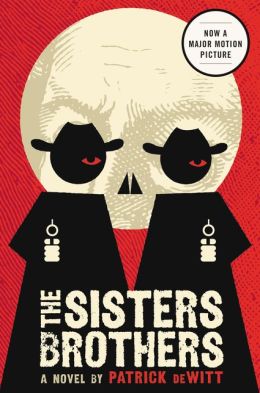 Drew: The Sisters Brothers by Patrick deWitt As a graduate student of creative writing, I've read some great literature. And while I enjoy much of what I read, I sometimes agree with the opinion that criticizes contemporary literature as plot-less and humorless. Patrick deWitt's The Sisters Brothers reminded me why I fell in love with literature in the first place. A hilarious adventure set in the old West of Oregon and California, the novel drives forward in short, sometimes mere page-long chapters, which force things to happen—force horses to fail, whisky to be drunk, and gold-seekers to be murdered. The voice, younger brother Eli's first person account of a manhunt undertaken with his brother, is pared-down, even keeled, sharply chiseled and oftentimes downright hysterical. Yet at its core, The Sisters Brothers meditates family and the moral compass of a mercenary. These topics, of course, are potent and worthy of examination in imaginative literature. Lucky for us, deWitt doesn't crutch on his sentiments to carry the book; instead he juxtaposes them against a hilarious cast of characters, situations and killings gone wrong, all of which make this the best novel I read this year.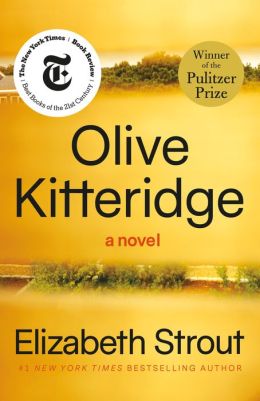 Both: Olive Kitteridge by Elizabeth Strout We have a soft spot for coastal Maine, the setting of Elizabeth Strout's Pulitzer Prize-winning collection of thirteen linked stories, Olive Kitteridge, and the title character—a crotchety, opinionated retired teacher—serves as the collection's nucleus. Regardless of whether we are inside Olive's head or see her through the lens of others, her big, boisterous character is ever-present. Despite Olive's abrasive and callous demeanor, we can't help but find her loveable as she lumbers through life. With such emphasis on Olive, it would be easy for the rest of the book to fall to the wayside, but the scenery of Crosby, Maine and the lives of those that inhabit it are richly illustrated. As you become privy to the gossip and secrets of the townspeople—an elderly couple is held at gunpoint, the mother of a killer becomes a hermit, a widowed old woman finds love in the least expected man—it's difficult not to feel intertwined and invested in this little community. The range of emotions and experiences expressed throughout Olive Kitteridge are representative of those of the human condition. We both got lost in the day-to-day trials and misgivings of these characters, and cheered for them when they found glimmers of hope and happiness. A must-read for all!