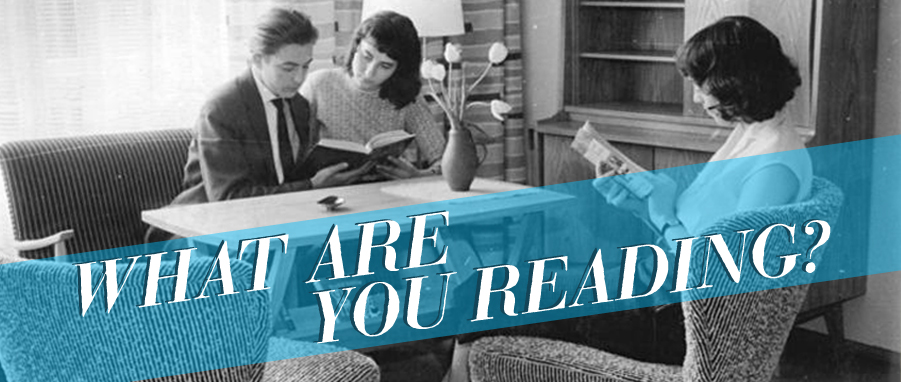 Erin Riley was born in Los Angeles, spent some time living in Maine and Boston, and currently lives in the Scottsdale, Arizona.  She has four kids—two grown up boys (men, really) and two little girls.  Riley graduated from law school, but doesn't work as a lawyer.  Her real training is in philosophy, but as everyone knows, the call for professional philosophers has really dropped off in the two hundred years or so.  She recently started a blog, Ordinary Good Fortune, as a forum for her musings about everyday life.  She loves to write—almost as much as she loves to read, which is a lot---and would someday like to achieve the goal outlined in her third grade career day essay and be "the authoress of many, many books and stuff."  For the time being, she tries to squeeze in some writing between getting her little girls to eat their dinner and clipping money saving coupons.  She'd also like to let everyone know that she is the woman who is married to the best guy in the world. She sincerely hopes everyone else is very happy anyway, though.
Here's the thing you should know about me and books:  I read a lot.
I wasn't always a promiscuous reader.  At first, I was a serial monogamist, a dedicated lover of an author or series of books.  My first serious involvement was at six, when my mom introduced me to Nancy Drew.  This was after a brief, unsatisfying, encounter with the Bobbsey Twins.  I could never really get close to them though, because, honestly, two sets of fraternal twins (one blond, one brunette) solving the candy-coated mysteries they stumbled into at ski lodges and amusement parks?  It seemed pretty far-fetched to me.  I felt like I was being lied to.
So my first true literary love was old-school Nancy, the motherless daughter of a kindly lawyer. She was an independent lass out on her own much of the time in the surprisingly dark underbelly of her idyllic town, River Heights, where there were plenty of diverted inheritances to restore and missing treasures to recover.  Not only did each book keep me going from chapter to chapter (these were the first books I read by night-light glow after I was supposed to have gone to sleep) but the series kept me moving from book to book.  I hungered for the next time I could read Nancy again.  I didn't feel like I was fulfilled until I gone through every volume I could  wheedle my parents into buying.  When Nancy and I were through, I fell for Encyclopedia Brown.
I wasn't satisfied for long though.  I got my own library card and soon, the Mission Viejo main branch was knowingly facilitating my year-long liaison with Agatha Christie.  I met Poirot on the deadly, fast-moving Orient Express, and Miss Marple in a cozy yet dangerous vicarage in the English countryside.  I devoured book after book.  I even read the Tommy and Tuppence stories, mixing it up with the bright young things of London in the 1920's.  By the time the Babysitter's Club and the Sweet Valley High series were luring YA readers in my suburban neighborhood, I was already plowing my way through Harlequin Romances, and I had started to seek fresher, more adult thrills---Stephen King and Nora Roberts and other prolific authors cranking out book after book. Even though they didn't stick with the same characters, I could still be faithful.  I proved my devotion over and over as I moved on to classic literature, having it on with Jane Austen and the Bronte sisters, Edith Wharton, even Henry James, sipping tea in the drawing rooms of country homes and working in the sculleries of forbidding manors and setting off on European Grand Tours with the richest and poorest of relations.  Even when they didn't appear on my summer lists of required reading for high school.
But soon, even though I still went everywhere with a "good" novel tucked into my bag, my head was turned  by the new fiction that flowed freely in the Brat Pack era---Tama Janowitz, Jay McInerney, Brett Easton Ellis---you know the types. I worked in bookstores then, and before I knew it, I was heavily into Raymond Carver, Ann Beattie and Michael Chabon.  I cruised the reviews looking for something  hadn't seen before. Then, I began to really play the field. I read memoirs and literary nonfiction. I did what I hadn't thought possible:  if a book didn't really do it for me, I'd dump it for a new one.  I'd start several books at a time, lead some on and then shelve them for months or callously return them, unfinished, to the library from which I'd borrowed them.   I could still fall in love, of course, drawn in slowly by little details, then driven to stay up all night to feverishly finish a novel, work and kids be damned.  I'd witlessly sleepwalk through the next day just to reach the conclusion of my latest literary conquest.
As real life got more hectic, I found myself inescapably drawn to short stories and essays.  Maybe it's all the time I've spent in college and grad school.  When you always have something you're supposed to be reading, like tort cases or comparisons of the good life according to Plato and Aquinas, free reading is totally cheating on your required material. Reading a short story from a collection now and then is like flirting with that cute guy at the office, where you giggle and twist your hair and enjoy a flushed, provocative moment. It gets you in the mood for some real action with your steady, serious partner. But reading a novel is like having an affair, somehow leading a double life because you become so deeply involved, you neglect your main relationship. These things often end in tears.
So what am I reading now?  Short stories, baby.  And essays.  I still read novels of course, but it's always  the same:  I tell myself I'll go slowly, but I become involved to the exclusion of everything else, staying up late to finish and swearing that I won't do it again---for a while.  But I'm so easily drawn back in.  I just can't help myself.  I'm obsessed by good prose, in whatever form I find it.
A few story collections I'm currently enamored with:  What We Talk About When We Talk About Anne Frank by Nathan Englander;  The News from Spain: Seven Variations on a Love Story by Joan Wickersham; You Are Not a Stranger Here by Adam Haslett;  and Vampires in the Lemon Grove and St. Lucy's Home for Girls Raised by Wolves, both by Karen Russell.  I've also recently loved Eat, Memory:  Great Writers at the Table: A Collection of Essays from the New York Times, edited by Amanda Hesser; Shop Class as Soulcraft: An Inquiry into the Value of Work by Matthew B. Crawford and Where'd You Go Bernadette by Maria Semple.
Right now, I'm in the middle of The Burgess Boys by Elizabeth Strout, Too Much Happiness by Alice Munro and An Uncertain Inheritance: Writers on Caring for Family, edited by Nell Casey.  Yeah, I'm reading all of them at the same time.  Don't judge---like I said, I just can't help myself.