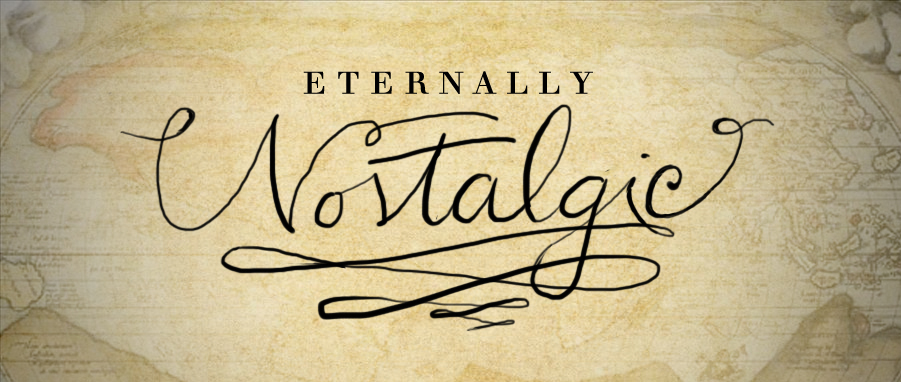 This column first appeared on Stories of Conflict and Love earlier this week. I have always been attached to the process of documentation and the rituals of recording memories. Different notebooks have held disparate thoughts across eras of my life, with their pages threading together class notes on violent conflict in Africa to poetry to to-do lists to workshop outlines to endless nights of worry. For the past four years, I have lived out of a suitcase, shedding belongings and an attachment to 'stuff' and hoarding memories instead. The notebooks have been the only possessions of mine that have traveled everywhere, truly everywhere, stretching suitcases till they bloat. And even though they now sit neatly on a shelf in Boston, there was no arrangement or system to how they were organized. The only rule was that every page had to be filled before a new notebook was commissioned to be my wandering companion.
January 16, 2012 was the beginning of a new notebook, for no reason other than its predecessor running out of pages. On that day, I copied down Mary Anne Radmacher's poem, "Living Eulogy:"
Under that, inspired by Katie, I started making a list. Every year, Katie tracks goals she'd like to meet before her next birthday. Page 1 of this new notebook mirrored that format and, below Radmacher's poem, I started outlining my own hopes for 2012.
Some were laughably simple, almost thrown in there the way you write "laundry" or "grocery shopping" onto a to-do list: for the painless joy of crossing those items off. #12 on my list was "throw a party." There had been plenty of parties in my nomadic life. There was the table dancing in Guatemala---ceaseless dancing on tables, it seemed. There were the nights in Cairo when we all gathered in that penthouse apartment and sang our lungs out to Queen. I remember the night Elijah walked me to Tahrir to hail a taxi and I could still hear Bohemian Rhapsody in the background. But then the moving, the ceaseless moving, took its toll and the parties were mostly farewell parties, for me and for others. #12 on the list was not (just) about buying Solo cups and cheap wine. It was about being embedded in a community long enough, feeling its grounding enough, to host snippets of it in my home "just because." Not because anyone was leaving, not because it was a birthday. Because it was community.
And there were parties. #12: done.
#15: Take a night photograph I am proud of. You see, this one correlated to #25: Learn to shoot my camera on manual. I "knew" how to use my camera on manual. I taught photography workshops for crying out loud. But it always felt a little foreign. The photos always felt nicer on 'automatic'---as though anything nice in life ever came out of automatic. The night photos, in particular, always felt shaky. All of me felt shaky at times this year. Shooting the camera on manual, dragging it along and having the weight of its strap tug on my shoulder at night, was a challenge not because of its mechanics, but because of my own wobbliness. And then Milos happened. Greece and I have the kind of relationship that melts anxiety, such that this photo can be taken, such that elbows can sit steady and skirted legs can plant themselves firmly on salty ground and hair can billow in the wind and I can hold my breath long enough to defeat the blurriness.
#15: Take a night photograph I am proud of. Done. It is not a particularly original image. Add a cat into it, a skewer of souvlaki, and some cheesy reference to "Greece is for lovers", and it's a generic postcard. But it is clear, unshaken, and taken by me, and that makes it a cherished first. Done.
Then there were the trickier dreams. #21: Create a home. This is not a to-do item of the "laundry" and "grocery shopping" variety; it is not the kind of goal one can fulfill by focusing hard enough or trying harder or by finding the perfect rock on a Greek island onto which to perch her elbows to take a not-blurry night photograph. The irony behind this wish is that I did not expect it to be fulfilled until the fall came, and the suitcases were unpacked and put away, and I lived in Boston with the ability to firmly derive my identity from being a graduate student. Jerusalem snuck up on me. It insisted on not being ephemeral. It demanded lasting love. It required commitment: the purchase of the space heater, the unavoidable conversations with everyone on the street from the baker to the laundromat operator. The evaporation of any desire to avoid conversation. I did not think 2012 would hold two homes, but it did. Some would argue that the very existence of multiple homes speaks to the lack of a solid, meaningful one---but, in this case, I'll take the polyamory.
I cannot pronounce #21 done; no home is ever 'done', the process of making one is never complete---let alone the process of creating and sustaining multiple homes in one's heart. But #21 is the kind of item I would never like to cross off a list and pronounce 'done' in the first place. I simply wanted to know it was possible.
Some of the items on my 2012 wishlist stand unfulfilled, but I am determined to give them another try. See #14: Keep an ideas notebook. I have a noisy brain, the kind that I am trying to make peace with, rather than silence. Particularly in moments of euphoria, ideas zoom through it and most of them remain uncaptured, evading me in the moments of calm when I try to revisit them. When Kim sent me a notebook with "Ideas" scribbled on its cover in February, it seemed like the perfect moment to slow down and start jotting down the thoughts born out of elation or enthusiasm before they become too fleeting to ground. The pages of that notebook are still blank. I still want to try in 2013, because I want the mornings after ideas to be just as alive and enlivening. #14: not done, decidedly not done. But still salient enough, necessary enough to stay on the wish list for another year.
Then there were the wishes that remained unfulfilled, but I am willing to let them stand as such. They either became less relevant as the year passed or I grew readier to live without them. I never entered a contest (#7) with my writing or photography in 2012, nor did I send 12 handwritten letters (#25). I wrote new columns in 2012, including this one, and I published photo-essays, but I never quite went through with clicking submit and having my work evaluated by a panel of seriousness. I penned endless cards and thank you notes and Christmas wishes and Congratulations on your marriage, but 12 handwritten letters never quite happened. I could dissect why that was, I could investigate the desire behind those items in the first place, but they do not burn brightly enough any more to necessitate that. As such, #7 and #25: unchecked, peacefully so.
Unlike those items, there were those at which I failed abjectly, and disappointingly. #1: Worry less. In my final Gypsy Girls Guide column, on January 3, 2012, a mere day after my birthday, I wrote that I wanted 2012 to be the "year of the exhale." I knew then, as I know now, that a human being cannot go on worrying at the level and meticulousness that I do. I was aware that it was time to let go of some of the anxiety, of the post-traumatic stress, of the grief, of the intensity of conflict zones, of the emotional minefield of work that I did not know (or want) to do unemotionally. I wrote then:
It is not journeys I long for this year. It is not novelty or fireworks I crave, though I welcome all of this into my life and am open to it if it comes. In 2012, I am willing a quiet mind. In 2012, I want to banish Ray LaMontagne for Damien Rice and his belief that I can "look into my eyes and see that noone will harm me." Some former smokers say that months after quitting smoking, an exhale comes and they breathe deeply, making it all worth it. In 2012, I am living for the exhale.
2012 endowed me with journeys, novelty, fireworks---and some exhales, too. But I was naive to think that those would come without more moments that cut an inhale short, trigger a gasp, or make me hold my breath till I turn blue in the face. Exhaling was beautiful and needed, but if I am to keep writing, and reflecting, and living with intention---as Mary Anne Radmacher would have it---then I need to learn not only to wish for the exhale, but also to master creating it myself and living patiently with the moments that render it elusive. I failed at worrying less this year. In the scheme of life, this is a more costly failure than having failed at other items on the wish list. I am slowly realizing that in my life, item #1 from year to year will continue to be Worry Less, until it, too, is rendered unnecessary. Until this wish has been scratched off the list, edged off by other priorities, sufficiently conquered, or---perhaps more realistically---until I make peace.