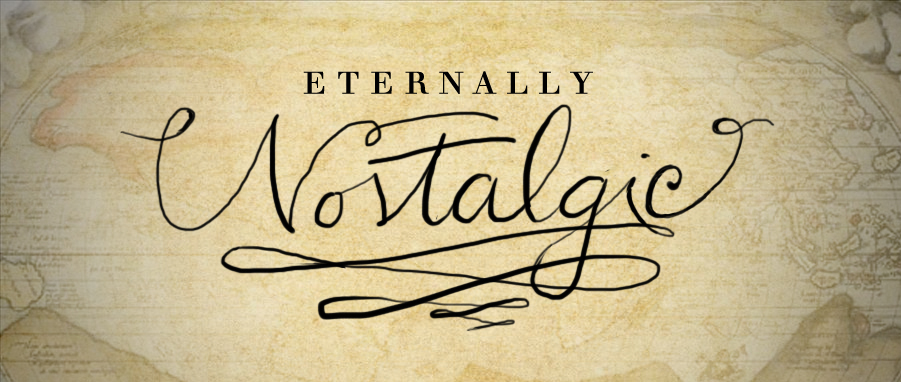 I have always resisted "How-To" musings. Their prescriptive confidence tends to oversimplify life and obliterate its intricacies. Everything would feel manageable, if only you'd buy into Steps-1-through-5. Everything comes in neatly ordered bullets or numbered lists, always in increments of 5. The first time I read a "7 tips to a healthier closet" in a magazine, I nearly fell over at the violation of the increments of 5 bit. I used to love the structured life: the healthy closet, the happy living room, the robust plants. The magazine how-to's always paired adjectives and nouns in unusual ways that made me think that "if only I could follow the steps, I, too, could have a giggling patio or a witty sink or a resplendent relationship." Somewhere along the way, I met a wonderful man who refused to think in tight increments or in standardized measures. He sets his alarm clock to 7.03 AM or 8.57 or 9.14 because "life does not need to unfold on the dot." There are few subjects for which I'd change my feelings on How-To's. When Kim said "I'd like to commission a post on practical matters about living out of a suitcase," I knew this would be the How-To corner of the internet I could call my own. This is less a "pack pashminas-they are so versatile!" guide (though do! they are!), and more a reflection on how to navigate the emotional turmoil inherent in transitions.
Know your anchors. The are few life transitions that require one to live with one T-shirt, two pairs of underwear, and some jeans. If you are embarking on one of them, there is something grand enough ahead that makes the stinkiness worth it. Nobody ever uttered "I am so moved by the world right now but gee do I wish I had all my life's belongings with me!" If you are embarking on a different kind of transition, make peace with that which you cannot let go. It may feel silly to lug a stuffed panda bear across what used to be the Uganda-Sudan border, but if it is the connoter of memories, it gets a passport to travel. Some are attached to their cooking spices, others to their stationery. Figure out what will become part of your gratuitous weight and let it come along. Minimalism for minimalism's sake is a powerful way to glide through life---but it becomes more powerful if you figure out how to violate its tenets to make them more resonant and viable.
Put down (some) roots. For a book lover, keeping books on the shelf is one of the pleasures of a semi-permanent life. Nobody ever left in the middle of the night with tomes of the complete works of Joan Didion in her one carry-on bag (though if that happens, World, let me be the first one.) Walking past used bookstores with the knowledge that "we do not have room for books" or that we must resist everything that will weigh us down creates weight in itself. So, buy the books if you need to. Find a way to receive mail temporarily if seeing your name on an envelope brings you glee. You will find a way to pass the books on to someone who will love them, and to forward the mail, and to move all of yourself and your memories. Put down (some) roots in the meantime; transitions need not be mere parentheses in the narrative of life.
Method to madness. Google Reader is as embedded in my morning routine as coffee is in other people's. It does not matter if I am waking up in Boston or Jerusalem, if I have to go to work in an hour or class in thirty minutes. Browsing the morning headlines and reading my favorite blogs helps me feel connected to the world as it was before transition. It may feel small sometimes, or downright trivial, or such a hassle to hold on to routine and ritual when the rest of life is spinning around you. But it is those very routines that make it all slow down. If you are a runner, find a way to go for a run early on in your transition to a new environment. Do you write in the morning? Then, write, even among the boxes. Write your heart out. Do not let your camera gather dust in a box if its shutter clicking will make you feel more mindfully present. And, in the same breath, make room for the new routines that emerge out of a new life.
Carry the lightness with you. I used to think I excelled in transition, if that is the sort of experience one can master, until I set foot in my new apartment in Boston on September 1st. After three years of work in conflict and post-conflict areas worldwide, the possibility of staying in one (secure) (exceedingly comfortable) place for two years was intoxicating. I turned into a Nesting Monster. In the build-up to this move, I had lived out of the same suitcase for months on end, but the second that suitcase entered our new apartment, everything had to be unpacked. Immediately. And the furniture had to be built. And the boxes had to be recycled. Immediately. It was as though I had become allergic to transition overnight. Elijah humored me and assembled the dresser and the desk and the shelves in one afternoon.
Last night I asked him if he feels that our space is cluttered. Let me be clear: it is not. But, compared to our couch-free Jerusalem living room, the furniture feels imposingly permanent. Compared to the luggage I had in Guatemala, the knit sweaters feel bulky, even if Boston requires them.
As someone who failed at this, allow me to urge you to keep the lightness as long as possible. The transition will be over one day, and suddenly you will own 13 different pieces of Tupperware. Ask yourself where that came from, ask yourself if you need it. The fact that you have space to fill and time to do so does not mean that the roots of stuff will be the roots you thought you were craving. So hang the beautiful string lights you had been wishing to have in your space ever since you dreamed up permanence. And if it all starts to feel heavy and much, remember the time all of life fit in one suitcase and try to bring some of it back to that beautifully lit space you now call home.